Rocking Out the Summer 2019 Auction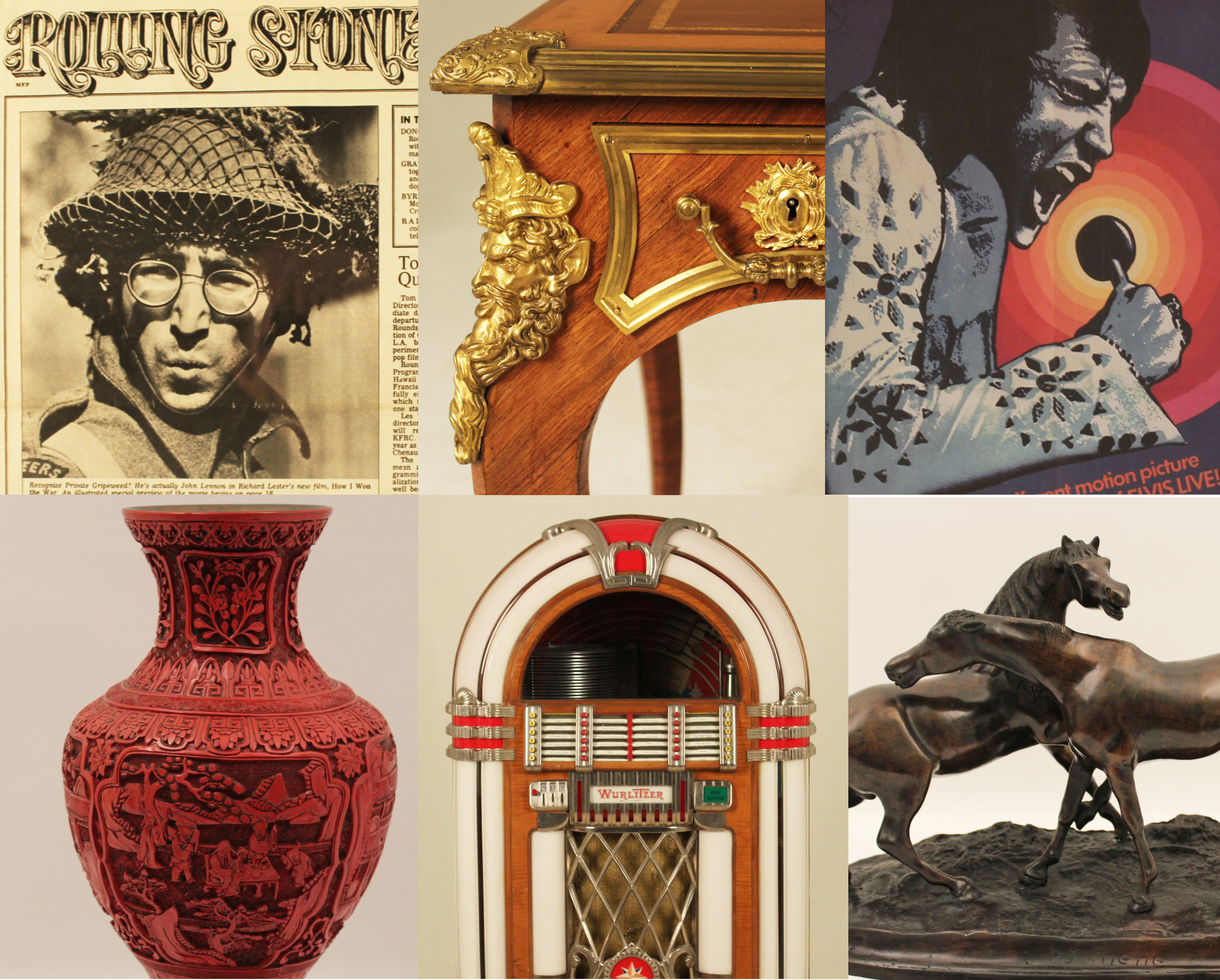 All Lots are available online on our bidding platform.
Clements closes out the summer with an auction that showcases artists from the past to the present. Fine art and antiques, as well as an outstanding collection of memorabilia including Elvis Presley, The Beatles, Rock-N-Roll, as well as famous actors and films of the last 5 decades.
Make sure to sign up for our email list and socia media to stay up to date on the newest arrivals to the sale!