World of Coca-Cola – From the Executive Offices of Coca-Cola Bottling Elyria, OH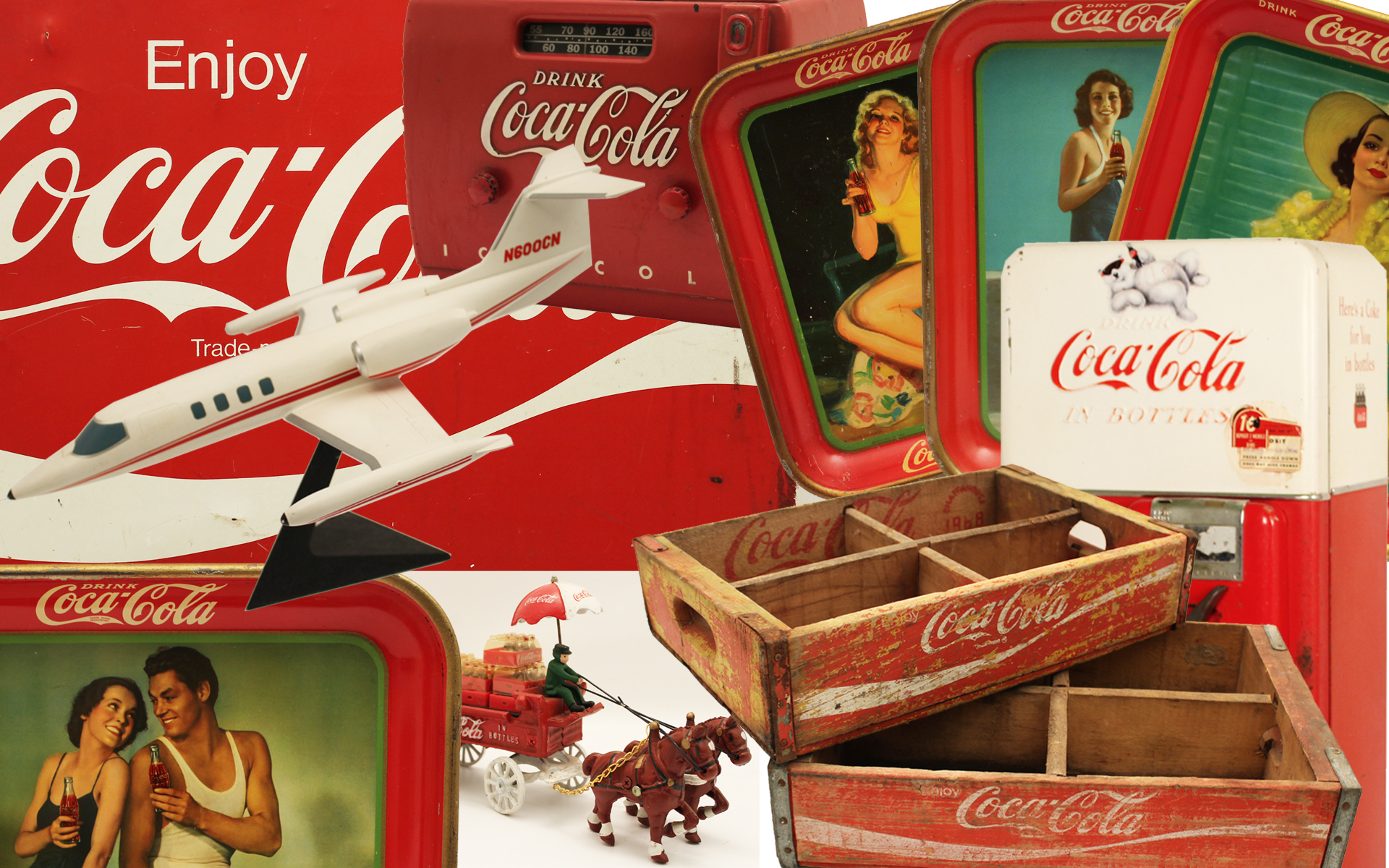 All Lots are available online on our bidding platform.
Attention Coca-Cola collectors! Spectacular collection of memorabilia from the executive offices of Coca-Cola Bottling Elyria, OH. Trays, radios, coolers, promotional products, art work, christmas items, apparel, and so much more! Current owners purchased the collection some 20 years ago when buying the Signal Mountain, Tennessee home of Raymond Williamson. Collection was displayed within a game room of the home. Mr. Williamson was an executive pilot for Coca-Cola, and his father, Robert H. Williamson, was chairman of the board for Coca-Cola Bottling in Elyria, OH. Upon consolidation of the executive offices in the 1960s, contents of the offices were gifted to Williamson, who gave the contents to his son. Don't miss your opportunity to own a part of Coca-Cola history!